Mautic: Free Open Source Automation Marketing Platform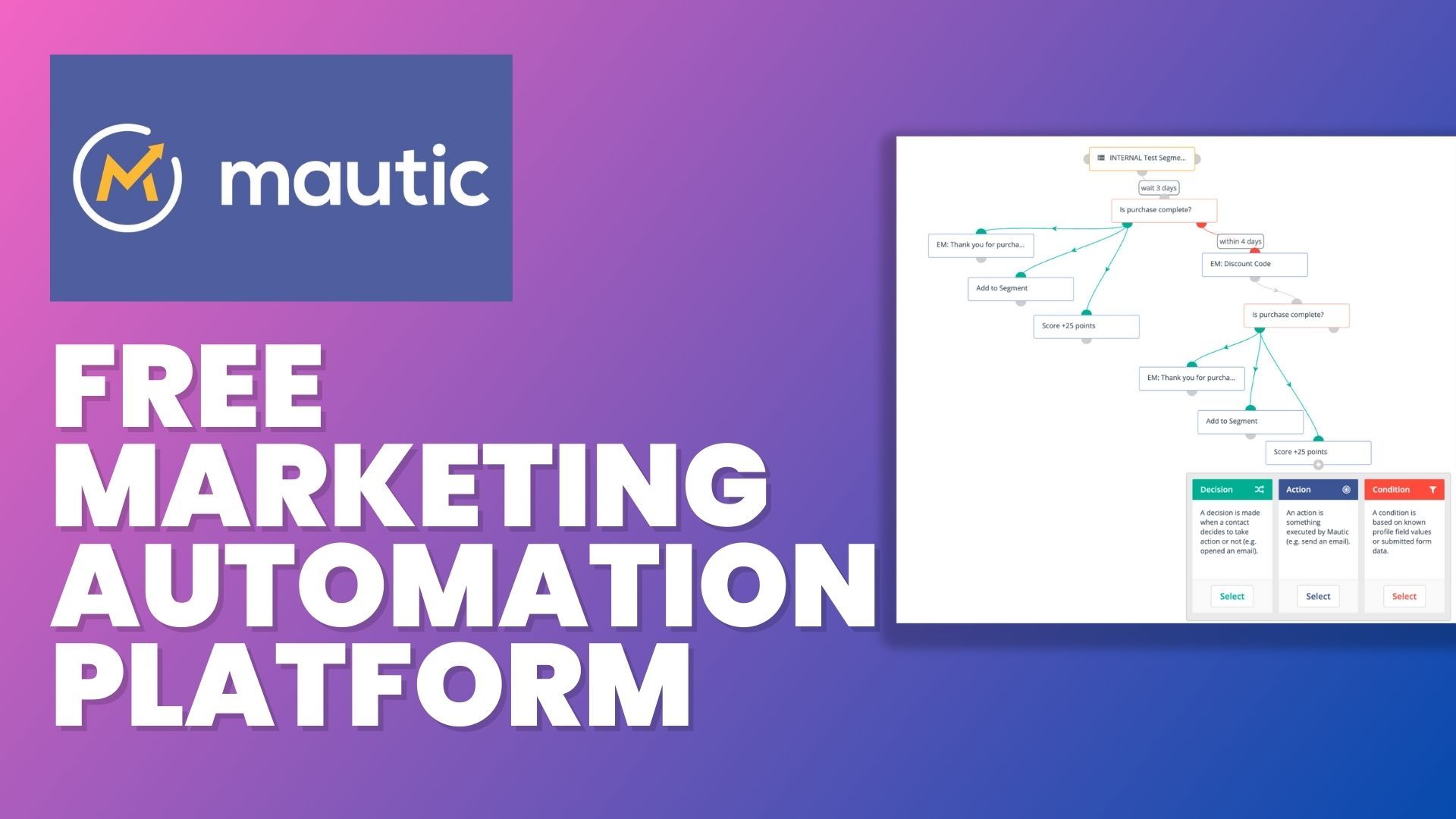 Mautic is a powerful open-source marketing automation platform that empowers businesses to streamline their marketing efforts, engage customers, and drive growth.
With an array of robust features and flexible customization options, Mautic offers a cost-effective solution for marketers seeking to enhance their marketing strategies.
In this article, we'll explore the key components and functionalities of Mautic, showcasing why it's a game-changer for businesses of all sizes.
What is Mautic?
Mautic is a comprehensive marketing automation software designed to simplify and optimize marketing campaigns. As an open-source solution, Mautic provides users with complete control and flexibility over their marketing processes.
With Mautic, businesses can create, manage, and track their marketing campaigns across multiple channels, including email, social media, and more.
Whether you're a freelancer, a small business, or a large enterprise, Mautic offers a wide range of features to suit your marketing needs.
Leads Configuration
Leads are the backbone of your marketing efforts. The platform allows you to manage and categorize leads efficiently through various components such as companies, contacts, stages, points, and segments.
Companies and contacts allow you to organize your customer database, while stages and points enable lead scoring to prioritize high-value prospects.
Additionally, segments help you create targeted lists for personalized campaigns, ensuring that your marketing efforts are relevant and effective.
Communication Components
Mautic enables seamless communication with your leads and customers through various components. From personalized emails to social media engagement, it offers a diverse range of communication tools.
Create and schedule email campaigns, trigger automated responses based on lead behavior, and even engage through social media channels.
Mautic's communication components make it easy to connect with your audience at the right time with the right message.
Campaigns
Design, manage, and monitor multi-channel marketing campaigns effortlessly. The platform provides a user-friendly campaign builder that allows you to create automated workflows, set triggers, and implement conditional actions based on lead interactions.
Whether it's lead nurturing, product launches, or re-engagement campaigns, Mautic's campaign feature empowers marketers to deliver personalized and targeted experiences to their audience.
Settings
Mautic offers a customizable environment that caters to your specific marketing needs.
In the settings section, you can configure themes to align with your branding, manage users and roles to ensure secure access control, and integrate Mautic seamlessly with your existing tools and platforms.
This flexibility allows you to tailor Mautic to your unique marketing requirements, making it an ideal choice for businesses seeking a personalized automation solution.
Conclusion
Mautic, the free open-source marketing automation platform, stands as a reliable solution for businesses looking to revolutionize their marketing efforts.
From lead management and communication to comprehensive campaign management and customizable settings, Mautic equips marketers with the tools they need to thrive in today's competitive landscape.
Embrace the power of automation and take your marketing strategy to new heights with Mautic.