Rallly: Free Online Meeting Scheduling Tool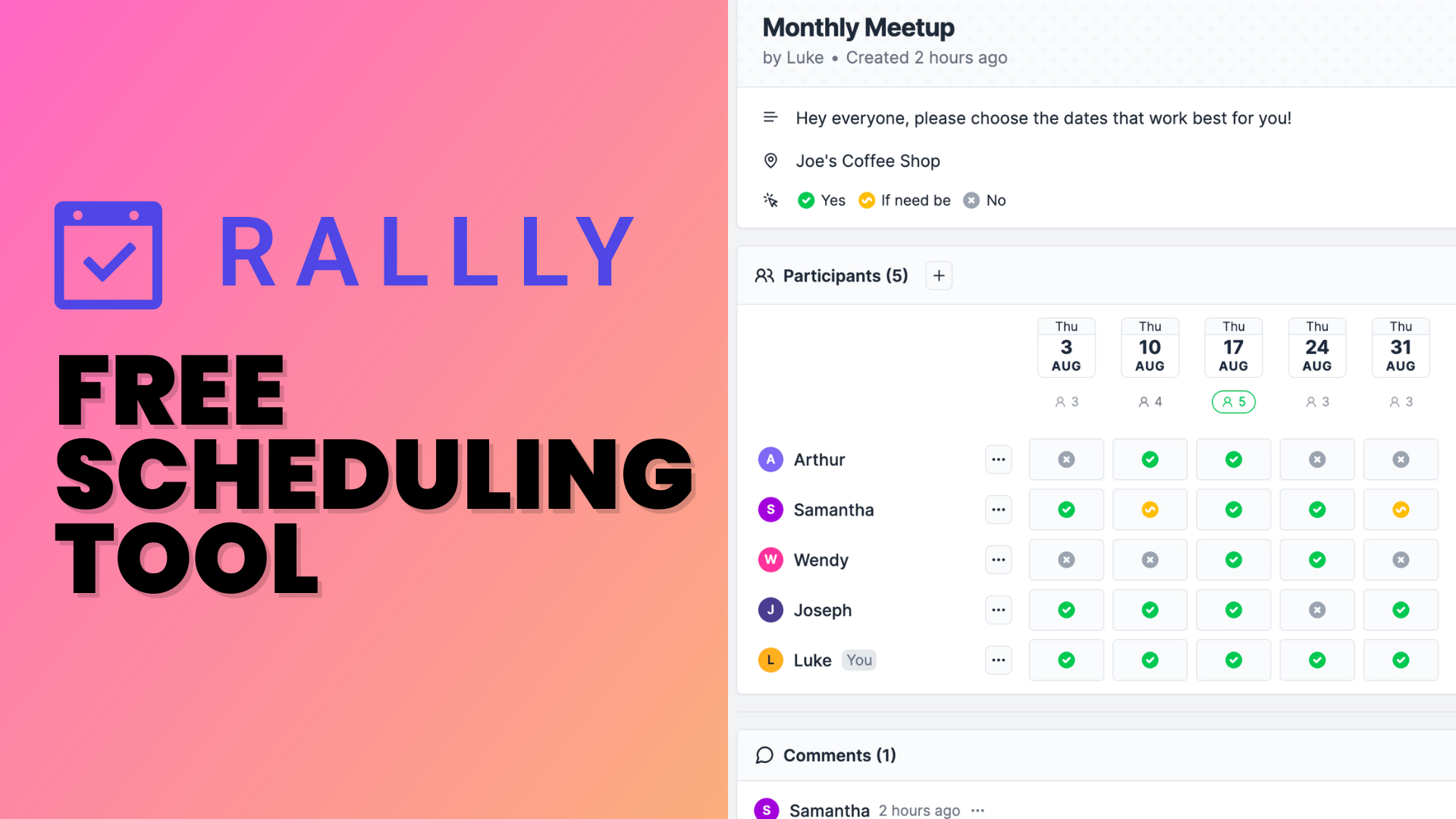 Coordinating events, meetups, and meetings can be a challenging endeavor. Enter Rallly, an ingenious open-source solution designed to simplify the process. To organize a team meeting or a casual get-together with friends and family, Rallly offers a user-friendly platform to streamline your scheduling needs.
From seamlessly setting up events to gathering opinions through comments on suitable dates and times, Rallly makes coordination a breeze. Its intuitive interface ensures that you can effortlessly create and customize events according to your preferences. Say goodbye to the back-and-forth confusion of event planning as Rallly simplifies the decision-making process.
Make sure to watch our platform overview video to uncover the full potential of Rallly and how to seamlessly incorporate it into your Elestio services list.
Your quest for simplified event coordination starts here!